Dance and gymnastics is all about the movement and showcasing each individual athletes abilities! By taking individual photos, headshots, silhouettes, team images and even sibling photos we give each athlete and their families a variety of photos and products to choose from.
To discuss partnering with us feel free to contact us through our contact form or call us directly. We would love to show you in person products we can offer your dancers!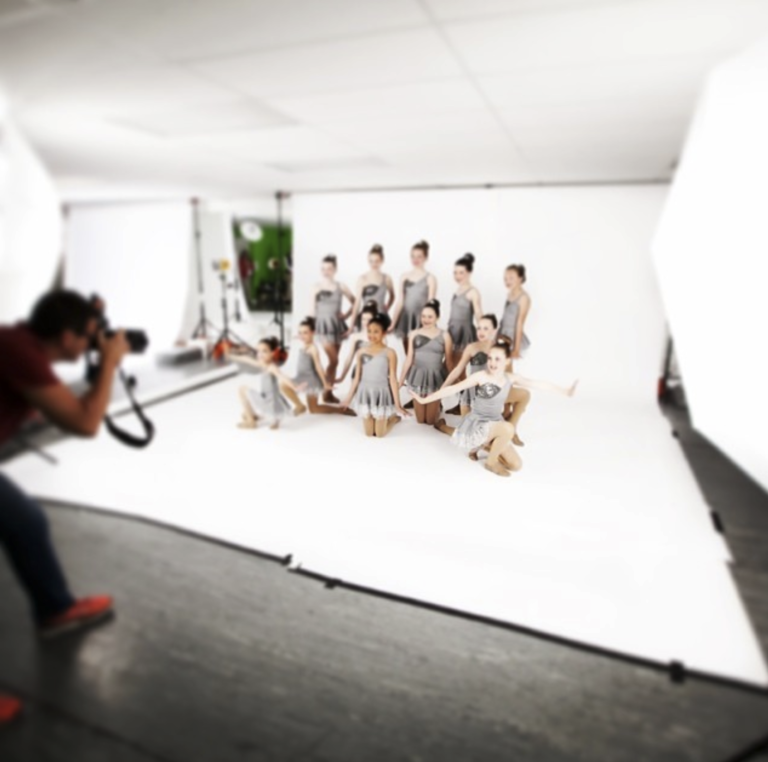 Dance photos are taken using our highlight, illuminated background, which create photos that make each dancer look as though they are leaping off the page!  
Sessions generally include headshots, a known staple for any dancers portfolio. Individuals, full body photos both posed and ones featuring movement. Group photos of classes, and/or teams. This season we will also be introducing a new product for dancers! Stay tuned to find out more..
Gymnastic photos are taken using Next Gen technology, allowing every athlete to be photographed individually for both their banner/headshot photos as well as their team photos. 
We offer sessions unique to each studios needs. Typically though sessions will include a variety of individual headshots, and full body photos. These photos can also be used for banners. We also capture both classic team photos taken as a group or create composited photos.